The XVIth International Congress of Celtic Studies
22–26 July 2019
Bangor University
The International Congress of Celtic Studies is the foremost international gathering of scholars researching the languages, literatures and cultural traditions of the Celtic-speaking peoples. Held once every four years, the Congress provides a forum in which experts from across the full range of Celtic Studies — including literature, linguistics, history, archaeology, musicology and art history — come together to share the fruits of their work.
The XVIth Congress will be held at Bangor University, Wales, on 22–26 July 2019.
Information regarding registration fees and accommodation will be available shortly.
Registration
Registration opens soon. Delegates will be informed by email.
Prices will be as follows for early registration: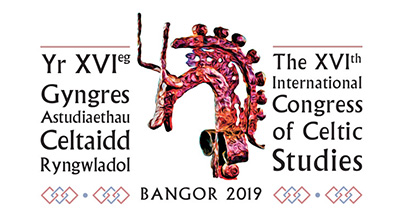 Week
Full price: £185
Student: £155
Accompanying person: £70
Half-week
Full price: £115
Student: £90
Accompanying person: £50