The Possibilities of Children's Literature
One could easily accuse scholars of children's literature of escaping into a world of fantasy, of immersing themselves in the magic of a literature which appeals to readers still young enough to experience wonders and marvel at miracles. This lecture shows otherwise: indeed, the study of children's literature ties the researcher very concretely to the things of this world. What each generation tells its children, and the way it chooses to tell it, are very much connected to current conceptions of childhood, as well as the social and cultural norms that are fostered in the child.
Children's literature in the Celtic languages, equally affected by such norms, is also shaped by factors related to the 'minority' context. On the one hand, a lack of resources and investment can limit possibilities. But on the other, minority-language texts for children (often overlooked by mainstream literary culture), can present children with alternative world views which engage with a variety of linguistic and cultural identities. The study of children's literature can therefore provide us with an opportunity to analyse the place of the child within the discourses of language and identity. By examining specific instances of Welsh literature for children over the last century and a half, this lecture will reveal how works written for young readers deal with the present in order to reveal possibilities for the future.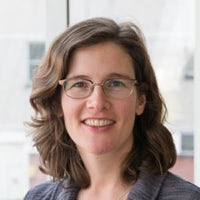 Siwan Rosser
Siwan is a Senior Lecturer and Deputy Head of the School of Welsh, Cardiff University. She graduated in Welsh at Aberystwyth University where she went on to receive MPhil and PhD degrees for her research on popular eighteenth-century literature and the representation of women. Her doctoral and master's projects were subsequently published in Y Ferch ym Myd y Faled (University of Wales Press, 2005) and Jonathan Hughes: Bardd Pengwern (Barddas, 2007). Siwan's current research focuses on how childhood, gender and nationhood are imagined and articulated in Welsh children's literature. Her publications in this area focus on issues such as translation, identity, bilingualism and a code-switching in fiction and poetry for children and young people. Her next monograph will explore how a new discourse regarding childhood was constructed during the nineteenth century. Siwan is also interested in how children engage with reading and in 2016–17 she was commissioned to conduct a Survey of Welsh Books for Children and Young People for the Welsh Books Council. The final report explores the relationship between reading for pleasure, language acquisition and identity formation in a minority language context and the recommendations now form the basis of the Council's strategy for supporting and promoting Welsh children's books. Siwan is also the leading editor of the literary journal Llên Cymru published by the University of Wales Press and Chair of the Culture of the 18–19c. Section of the University of Wales's Alumni Association. One of her main duties at the School of Welsh is to co-ordinate the MA in Welsh and Celtic Studies and at present she is supervising PhD candidates on children's illustrated literature and the construction of the past in eighteenth-century literature.